Quick Response Works
Get Quick Response to Resolve Any Burst Pipes and Blocked Drains.
Kitchen
Plumbing
Fast Installation, Repair and Maintenance of Kitchen Fixtures.
Bathroom Plumbing
Rapid Response to Resolve Leaking Taps, Blocked Drains & Clogged Toilets.
Renmark Plumbing Gold Coast
Welcome to Renmark Plumbing Services
At Renmark Plumbing, we believe in delivering top-class plumbing services with a personal touch. Our experienced team of professionals are dedicated to ensuring quality plumbing works that meets your budget & need. Work with a trusted brand in the Gold Coast for quality workmanship & exceptional customer service.
Top-Tier Plumbing Services We Offer
Reliable, Trustworthy & Budget Friendly Plumbing Services
Want to know how we can help with your plumbing issues?
Renmark Plumbing will prioritize every plumbing service request from its customers.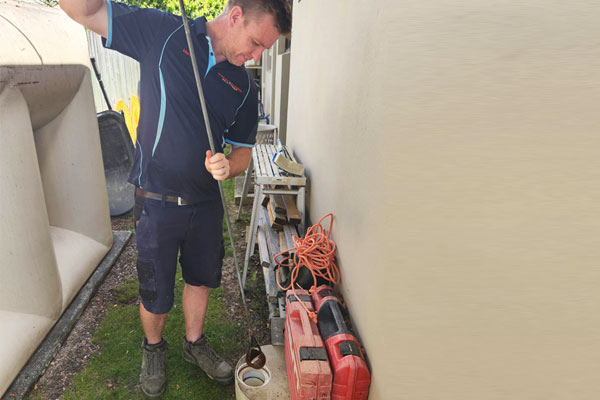 Consider Renmark for Quality Plumbing Services
Consider Renmark Plumbing Services for high-quality plumbing services in the Gold Coast area. Our expertise covers a variety of plumbing tasks, such as kitchen and bathroom plumbing. We also provide quick response plumbing solutions for issues such as leaky taps, blocked drains, and clogged toilets.
We are humbled by the good reviews we have received from customers in the Gold Coast!
These guys went to heroic effort to help us and fixed the problem. Can't thank them enough. Great guys.

As a QBCC registered builder with over 40 years in the trade, l choose to use Remark Plumbing on all my jobs. Having Mark and the guys on the job, l know the work will be completed professionally the first time round. Quick, efficient and effective when it matters most.

Every time for you years now Renmark fix my problem big and small. Very friendly clean and always thinking of the best solution for my property and budget.

Mark and his team have always been so reliable. They continually provide prompt and top quality work. Thanks guys!

Great service .competitive prices .really good to communicate with .extremely happy with all the work they have done ,and i prefer to deal with a local family business, 15/10

Quality work, prompt service and very competitive rates. Thanks!

Excellent advice and service. My go-to local plumber

Check out our popular plumbing services in the Gold Coast
We offer superlative kitchen plumbing, bathroom plumbing, domestic maintenance, commercial maintenance & block drain cleaning services
How Renmark Plumbing Operates
Let Us Know Your Plumbing Concern
Help us understand your immediate plumbing need.
Finalize the Best Fit Plumbing Service
Our service executives will work out the best plumbing service you need.
Book Service for Fast Resolution
Book your service online to let Renmark plumbing specialists get to work!
Feel free to contact with us for any kind of query.
Please don't hesitate to reach out to us if you have any questions or concerns. We appreciate your interest in hiring Renmark Plumbing Services Company. We are committed to keeping our clients informed every step of the way.
Office Address:
23 Anemone Ave, Hollywell QLD 4216, Australia
Opening time:
6 am - 5 pm