Professional Commercial Maintenance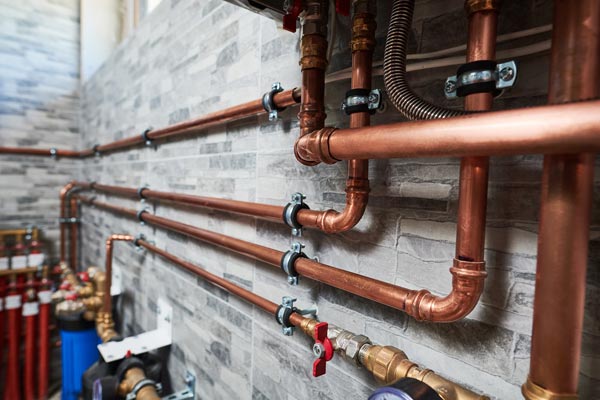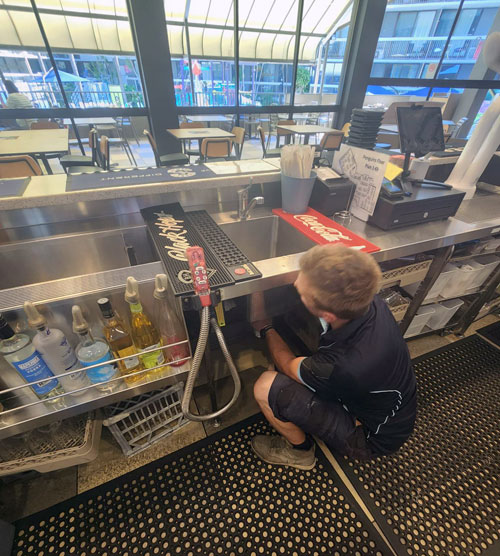 Renmark Plumbing Services offers comprehensive plumbing services for commercial properties in the Gold Coast, Australia. Commercial plumbing requires complex faucet and pipe installation and repair for businesses and large housing complexes to run smoothly. The plumbing system in commercial spaces are complex than in residential properties, as it covers extensive waste removal and water supply systems.
Due to the higher daily plumbing usage in commercial spaces, commercial plumbers need to understand the complex building structure and the significant number of clients and employees. Commercial buildings often have multiple floors, sinks, & multiple toilets and urinals. It makes commercial plumbing more labour intensive than residential properties.
Commercial plumbing requires different sets of plumbing fixtures that are easy to clean and drain quickly, as commercial spaces need to adhere to strict health care laws and maintain good hygiene. The plumbing fixtures must be easy to maintain as commercial plumbing jobs are more repetitive and require large equipment for larger applications.
Commercial plumbing is schedule-oriented, and repairs are done within a specific time frame to avoid losses as more people depend on it. Draining commercial plumbing is complex and time-consuming, requiring snaking from each unit and removing clogs leading to the main sewer line.
We understand the importance of maintaining the plumbing system in commercial spaces and offer timely and efficient solutions to all your plumbing needs. Renmark is committed to providing high-quality workmanship, exceptional customer service, and competitive pricing for every job we undertake.
Commercial Maintenance Services Offered by Renmark Plumbing in the Gold Coast, Australia
At Renmark Plumbing Services, we understand that every commercial property is different, so we work closely with our clients to develop customized plumbing solutions that meet their specific needs and budget. Here are some of the commercial plumbing services we offer customers on the Gold Coast.
Water and Sewer Line Repair and Replacement:
Commercial properties have more extensive water and sewer systems than residential properties, which makes them more susceptible to problems such as leaks, clogs, and backups. As a plumbing services company, we can provide repair and replacement services for commercial water and sewer lines, ensuring that commercial plumbing systems function correctly.
Drain Cleaning and Hydro Jetting
Commercial properties can produce waste in large amounts, leading to clogged drains and sewer lines. Renmark plumbing provides drain cleaning and hydro jetting services, using specialized equipment to remove blockages and restore proper drainage.
Backflow Prevention and Testing:
Backflow is a plumbing issue that can occur when contaminated water flows back into the main water supply, posing a health hazard to those who use the water. Renmark offers backflow prevention and testing services, ensuring the property's plumbing system is secure and compliant with local regulations.
Leak Detection and Repair:
Leaks can cause significant damage to commercial properties, resulting in high repair costs and downtime for your business. We also provide leak detection and repair services, using state-of-the-art equipment to locate leaks and make necessary repairs.
Bathroom and Kitchen Plumbing Installations and Repairs
Commercial properties often have multiple bathrooms and kitchens, which require specialized plumbing installations and repairs. The installation & repair services for faucets, sinks, toilets, showers, and other bathroom and kitchen fixtures are easy for us, ensuring they function correctly.
Contact Renmark Plumbing for Commercial Maintenance Services in the Gold Coast
If you own or manage a commercial property in the Gold Coast, reliable plumbing services are crucial to keeping your business running smoothly. Renmark Plumbing Services offers commercial plumbing services that cater to your specific needs. If you own a restaurant, a hotel, or maintain a commercial complex, we have the commercial plumbing skillset you need.
With a commitment to customer satisfaction and high-quality workmanship, Renmark Plumbing has built a strong reputation as a trusted commercial plumbing service on the Gold Coast. Are you stuck with commercial plumbing tasks that needs immediate attention? Don't hesitate to book our plumbing specialists to handle them all. Kindly contact Renmark Plumbing today on +61 421 165 580 or email us at [email protected]